​At the Bob Burdette Center, we see more than just a child entering our program for a couple hours each day. We see the struggles at home and school, the fear and anger in bullying, and the confusion of understanding and managing emotions. Strong, healthy foundations create children who are resilient and capable. SED programing works and we're all about it.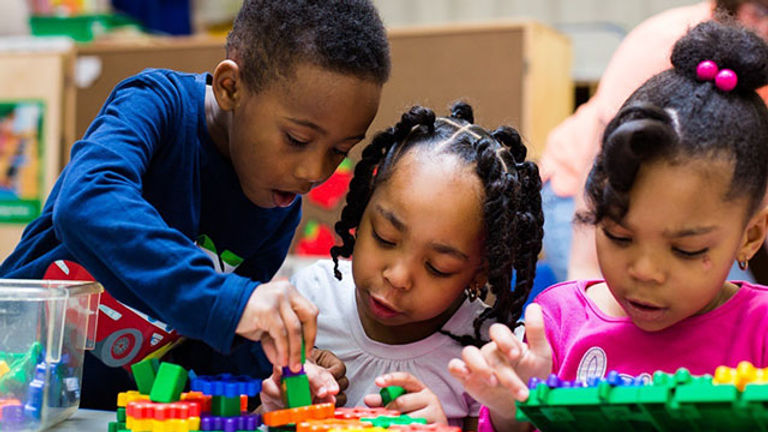 Why social and emotional health matters.
"Children's social and emotional health affects their overall development and learning. Research indicates that children who are mentally healthy tend to be happier, show greater motivation to learn, have a more positive attitude toward school, more eagerly participate in class activities, and demonstrate higher academic performance than less mentally healthy peers. Children who exhibit social and emotional difficulties tend to have trouble following directions and participating in learning activities. Compared with healthier peers, they may be more likely to suffer rejection by classmates, have low self-esteem, do poorly in school, and be suspended. Thus, children's social and emotional health is just as important as their physical health, and affects their capacity to develop and potential to lead a fulfilling life."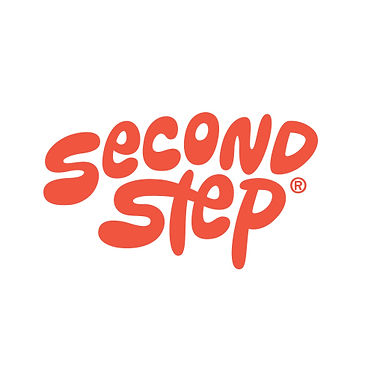 Second Step® Out-of-School Time is a research-based, social-emotional learning (SEL) program designed specifically to meet the needs of out-of-school time (OST) settings. Built on the foundation of our trusted SEL programs, this new program helps teach social-emotional skills like community-building, empathy and kindness, and growth mindset to children from Kindergarten through Grade 5.
Flexible, Adaptable, and Fun: Age-appropriate activities use play, arts and crafts, and games to encourage creativity and elevate youth voice and choice. These adaptable activities can fit the needs of kids of different ages and abilities, and incorporate strategies that support cultural responsiveness.

Botvin LifeSkills Training (LST) is a research-validated substance abuse prevention program proven to reduce the risks of alcohol, tobacco, drug abuse, and violence by targeting the major social and psychological factors that promote the initiation of substance use and other risky behaviors. This comprehensive and exciting program provides adolescents and young teens with the confidence and skills necessary to successfully handle challenging situations.
Developed by Dr. Gilbert J. Botvin, a leading prevention expert, Botvin LifeSkills Training is backed by over 30 scientific studies and is recognized as a Model or Exemplary program by an array of government agencies including the U.S. Department of Education and the Center for Substance Abuse Prevention.
See Results & Recognition
Rather than merely teaching information about the dangers of drug abuse, Botvin LifeSkills Training promotes healthy alternatives to risky behavior through activities designed to:
Teach students the necessary skills to resist social (peer) pressures to smoke, drink, and use drugs
Help students to develop greater self-esteem and self-confidence
Enable students to effectively cope with anxiety
Increase their knowledge of the immediate consequences of substance abuse
Enhance cognitive and behavioral competency to reduce and prevent a variety of health risk behaviors
Program Components
The Botvin LifeSkills Training program consists of three major components that cover the critical domains found to promote drug use. Research has shown that students who develop skills in these three domains are far less likely to engage in a wide range of high-risk behaviors. The three components are:
Drug Resistance Skills: Enables young people to recognize and challenge common misconceptions about tobacco, alcohol and other drug use. Through coaching and practice, they learn information and practical ATOD (Alcohol, Tobacco, and Other Drug use) resistance skills for dealing with peers and media pressure to engage in ATOD use.
Personal Self-Management Skills: Students learn how to examine their self-image and its effects on behavior; set goals and keep track of personal progress; identify everyday decisions and how they may be influenced by others; analyze problem situations, and consider the consequences of each alternative solution before making decisions; reduce stress and anxiety, and look at personal challenges in a positive light.
General Social Skills: Students develop the necessary skills to overcome shyness, communicate effectively and avoid misunderstandings, initiate and carry out conversations, handle social requests, utilize both verbal and nonverbal assertiveness skills to make or refuse requests, and recognize that they have choices other than aggression or passivity when faced with tough situations.

Positive Action is based on the intuitive philosophy that we feel good about ourselves when we do positive actions.
The Thoughts-Actions-Feelings Circle (TAF) illustrates how this works in life: our thoughts lead to actions and those actions lead to feelings about ourselves which in turn lead to more thoughts.
When this cycle is negative, students do not want to learn. When this cycle is positive, students want to learn. The essence of the program is to emphasize those actions that promote a healthy and positive cycle. The Positive Action program works through these concepts in a systematic way.
Every grade level features the same seven units.
The scope and sequence enable schools to unify the program message across classrooms and throughout the school. These fundamental concepts form the basis of the program and prepare students for more specialized instruction.
Supplemental kits for specific topics are designed to key off these concepts and offer educators a systematic method for addressing common issues in education. Supplemental kits help educators integrate other important topics into the program such as: School Climate, Substance Use Prevention, Bullying Prevention, Counseling, Family Involvement, Community Involvement